City Federation of Industry and Commerce Zhang Yong visited the company for research
2023/03/10 13:24
On March 10, Zhang Yong, deputy director of the United Front Work Department of the Municipal Party Committee and secretary of the party group of the Municipal Federation of Industry and Commerce, and his party went to the company to investigate the production and operation of the company and the work of "ten thousand enterprises prospering ten thousand villages". Gao Yu, member of the Standing Committee of the Gangcheng District Committee and deputy head of the district, and relevant leaders of the District Political Consultative Conference, United Front Work Department, Federation of Industry and Commerce, and Gangcheng Economic Development Zone accompanied the investigation.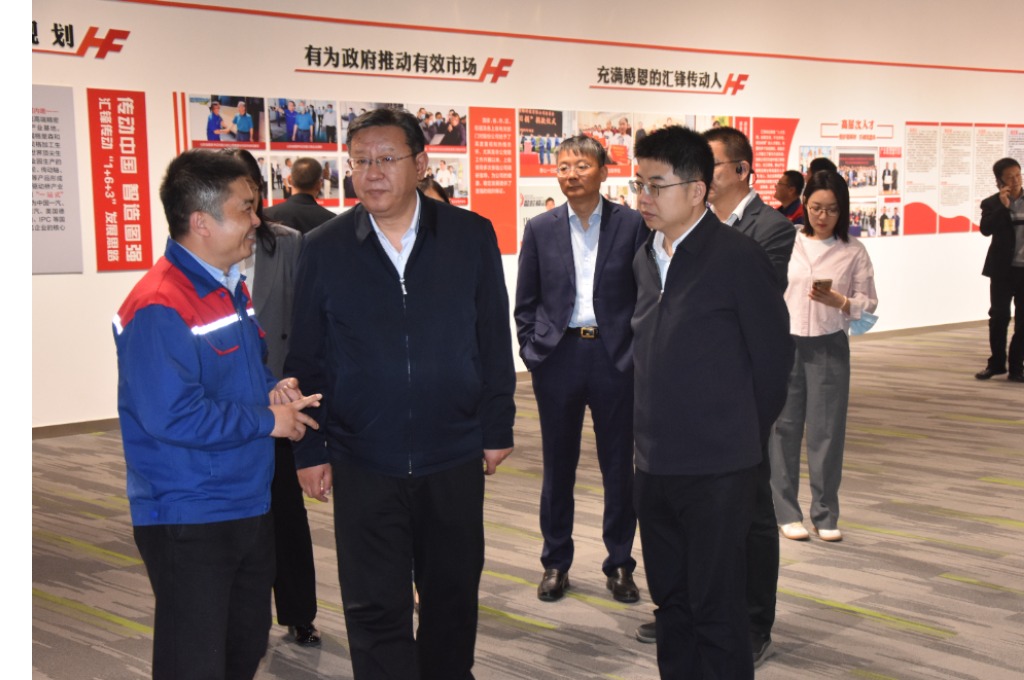 Accompanied by the company's deputy general managers Jiang Xia and Du Xiaoxiao, Secretary Zhang and his party visited the company's comprehensive exhibition hall, Huifeng intelligent workshop, Haina imported gear processing production line, etc.

Jiang Xia, deputy general manager of the company, introduced from the aspects of production and operation, technological innovation, private enterprises to help villages, etc., and said that she will continue to unswervingly follow the development route of light weight, green and intelligent, deeply promote the "163" development strategy, and give full play to her own Advantages, promote high-quality development of enterprises, and at the same time actively undertake social responsibilities to help private enterprises help villages get rid of poverty.
Secretary Zhang affirmed the company's achievements in setting standards and leading the development of the industry, and encouraged the company to make persistent efforts to make new achievements. At the same time, it supported the transformation and innovative development of the company, provided effective help and guidance for the company, and helped Huifeng Transmission to develop rapidly.